About Me & Buttons
Welcome to The How To Mommy!  I am not a professional, just a mom who loves to pass on tips and tricks to make our busy lives a little easier.
As a stay at home mom of two young daughters (2.5 years and 8 months), I know the need for time management, saving money, and keeping sane.
Join me on my quest for the best recipes, coupons, activities and anything else that my family and I can't live without. I hope you find these posts helpful and I look forward to hearing your tips, tricks and unique insight as well!
Grab My Buttons!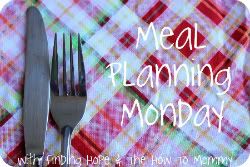 ~The How To Mommy
Want more? Follow The How To Mommy here: &nbsp &nbsp &nbsp &nbsp &nbsp &nbsp Like what you see? Vote for The How To Mommy here:
&nbsp &nbsp &nbsp &nbsp &nbsp &nbsp &nbsp &nbsp &nbsp &nbsp &nbsp &nbsp &nbsp &nbsp &nbsp &nbsp &nbsp &nbsp &nbsp &nbsp &nbsp &nbsp &nbsp &nbsp &nbsp &nbsp&nbsp&nbsp
&nbsp&nbsp