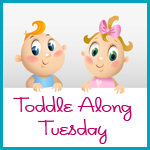 Is anything cuter than your precious babies cuddled up with your pets?
Melissa at Growing Up Geeky and Caroline at Aidan …with EOS don't think so either.
I'm linking up with them this week to share adorable pictures of Little Miss R and our puppies.  Apparently I never take any pictures of Baby O with her "bow wows."  Oops!
Enjoy!

Riley and Miss R, Feb. 2009
Barkley and Miss R, Feb. 2009

Riley and Miss R, Aug. 2011

The only kitty I'll allow in my house…or the hospital. Kitty and Miss R, May 2012
I'm out of town for the rest of the week at two back to back conferences, so I'll see you next week!